Facebook Live
Facebook Live Sundays @ 10:45am
Here at SouthSide Church of God we exist to introduce people to Jesus through relevant teaching, uplifting worship and genuine fellowship. Our mission is to know, love and serve God. At SouthSide we care about people and our community. Give us a visit to experience a warm and welcoming service for all ages. We look forward to getting to know you!
Check us out on social media!
Stay up to date with all of our upcoming events. We hope to see you soon!!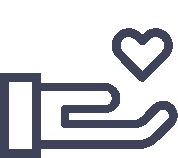 "Whoever is generous to the poor lends to the lord, and he will repay him for his deed."